Today we think nothing of the delicate branded wrapper that encircles most modern cigars...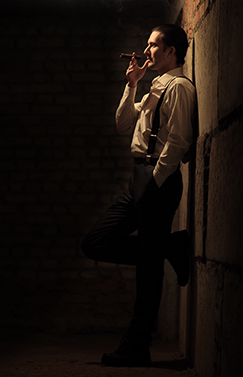 Today we think nothing of the delicate branded wrapper that encircles most modern cigars. But even such a small element of the smoking experience has an interesting, and sometimes disputed, history.
Legend has it the trend to wrap cigars was started by Catherine the Great, once Queen of Russia. As her title suggests, she enjoyed the good life, but was also well known for her rebellious nature, and indulgence in all manner of vices. To help keep her passion for cigar smoking a secret, she would protect her porcelain white fingers from staining by tying a silk handkerchief around a cigar before she smoked it.
Contrary to the popular story, the wrapped cigar was in fact introduced in the mid nineteenth century by Dutchman Gustave Bock. One of the largest producers of Havana cigars in Europe, he introduced the paper band as a stylish way to make his brand stand out from the competition, printing his signature on each ring. It was a trend that quickly caught on, and by the mid 1850s, most cigar makers had a band of their own.
Much care and attention has been spent over the years designing wrappers that are not only pleasing to the eye, but carry the logos, insignias or other identifying hallmarks of the cigar's maker. As a result of such diversity in design, there are legions of avid collectors keeping the cigar bands they own in special albums and preserving their cultural significance for future generations.
Whether you leave the cigar band on, or remove it when you smoke, is a matter of preference. Some consider it boastful and distracting to show off the brand you smoke in company. Taking it off before lighting up also means you get to keep it. After all, with so many passionate collectors out there, it seems sacrilege simply to burn the band with the cigar.