Torrone – a tasty Christmas treat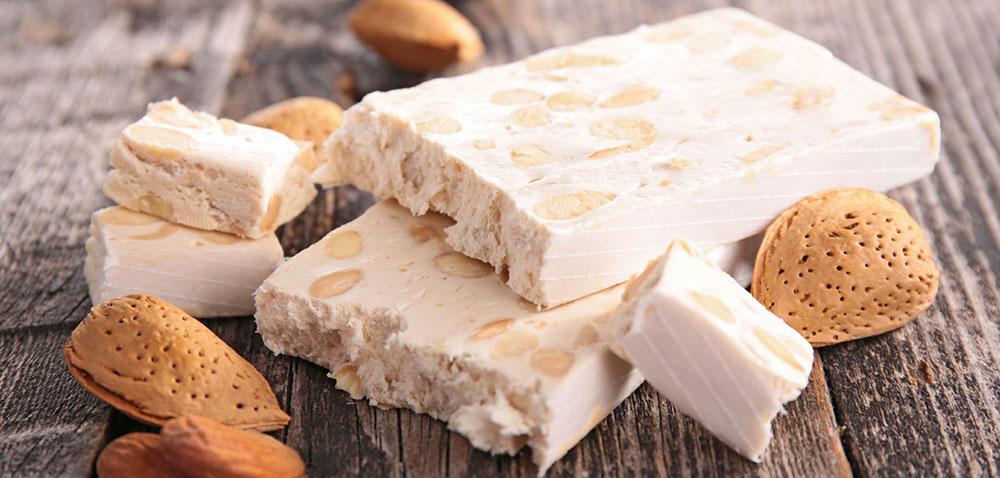 Among the iconic Italian Christmas sweets enjoyed at the end of the year is torrone. Similar to nougat, it may be made with just a few simple ingredients, but it takes patience and skill to create a great one.

The traditional recipe calls for honey, glucose, sugar, water, nuts (almonds, hazelnuts and pistachios), vanilla and egg whites. Because most of the taste comes from the honey and the nuts, attention should be paid to their quality and style. Generally, the higher the nut content, the better the torrone.

Sadly, much of the torrone available in the shops is mass-produced, with sugar dominating the flavor, instead of the depth of taste offered by premium honeys. The best torrones are still made mostly by hand, in artisan bakeries or family run businesses.

Like most Italian dishes, torrone has regional variations too. Some regions like it soft, with whole almonds, while others prefer it hard and brittle, like Torrone di Benevento, (or Campania). One of the oldest variations, it's a crumbly take on torrone that's big on toasted hazelnuts. However you enjoy torrone at Christmas, just be sure to bite gently, it's been responsible for more than its fair share of chipped teeth over the years!