Cacciucco - The irresistible Tuscan stew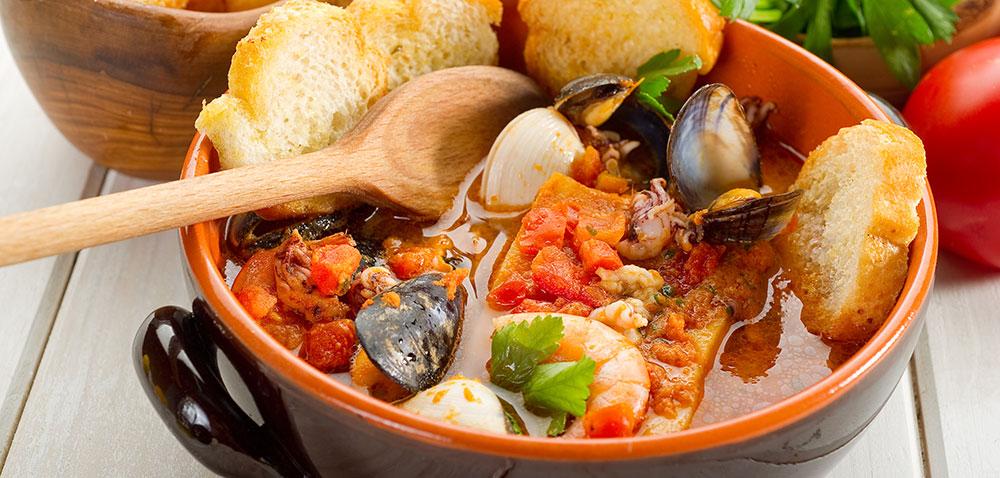 It may have started life as dish for the poor, but cacciucco has gone on to become one of Tuscany's staple dishes – especially in the port city of Livorno and in the western coastal towns.

A stew-like dish originally made with leftover seafood, according to tradition, it should be made with five different types of fish – one for each letter C in the name cacciucco.

Like many Italian traditions, the dish has a legend to it. The story goes that a fisherman from the town of Livorno was lost at sea during a big storm, leaving his wife alone to raise the children. In the spirit of comradely, his fellow fishermen would each give one of the children a fish from the day's catch, which they took home to their mother to prepare as a stew – cacciucco. As a result of the varied fish given, the stew would never taste the same twice.

Delightful as the legend may be, the truth is a little more down-to-earth. The name cacciucco comes from the Arabic word kükük, meaning small, and refers to the size of fish usually found in the stew. The fisherman of Livorno, having sold their prize catches, would use the smaller unsellable fish themselves to make the stew. But don't let that put you off. Today the dish comes with fish of all sizes and is usually served in generous portions.