A meaty dish served with chocolate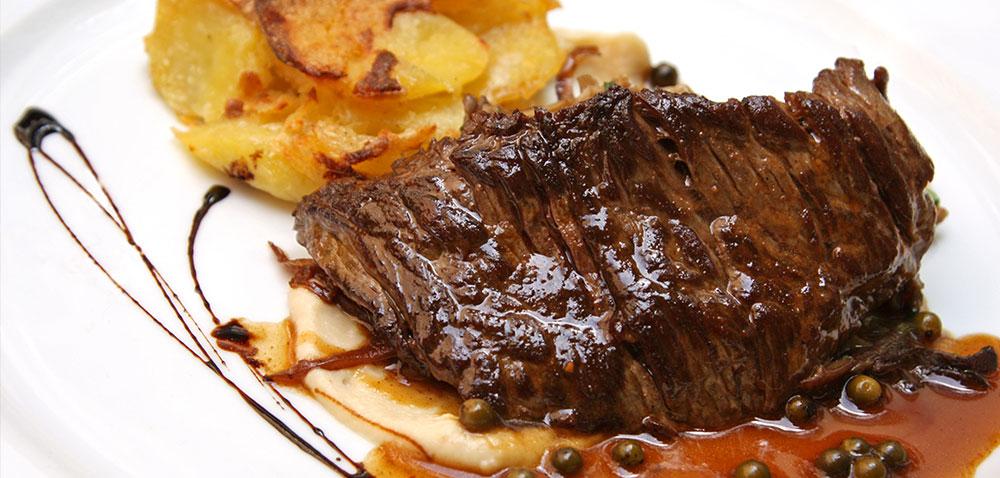 Your eyes are not deceiving you. This is the story of a popular Tuscan dish - wild boar - served with, believe it or not, chocolate.

Boar dolceforte is a dish from the Maremma region that dates back to the renaissance era. Boar has a very strong taste, so the herbs served with it have to have a kick to make themselves known.

Dolceforte, as the name suggests, is a sweet and sour sauce that has plenty of unusual ingredients for a meat dish, including pine nuts, raisins, candied fruit, sugar, vinegar and chocolate. The meat is slow roasted over a number of hours until it's tender (traditionally in an earthenware or iron pot) and the sauce added in the final few minutes to temper the intense flavour. As you can imagine, the aroma is divine and fills the entire room, escaping through open windows to tease those passing outside.

No Italian meal would be complete without a carefully chosen wine. But just what do you serve with the unusual flavour combinations of boar dolceforte? The answer is a glass of Brunello di Montalcino Riserva. With a strong body, good tannins and an aromatic spiciness of its own, it's more than a match for the dish.