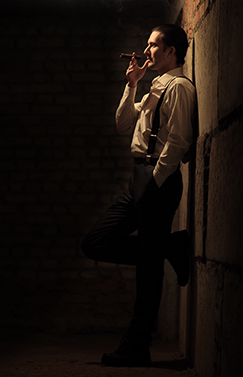 As we're sure you appreciate, one of the most enjoyable things about receiving a gift is the anticipation of what awaits you inside upon opening. It's much the same when opening a new box of cigars for the first time.
Over the years much care and attention has gone into the design and manufacture of cigar boxes. Both from an aesthetic point of view, and the need to create a safe way of transporting the cigars without spoiling them.
The design of a box has an important role to play in advertising too. With a standard look and feel, one cigar maker can distinguish their product from that of another, building a brand and loyalty. It's all a far cry from the original containers people would carry cigars in – sheaths made from pig bladders.
With wooden chests and barrels proving too big and cumbersome for most people, there was demand for a more portable container and boxes for smaller quantities of cigars began to emerge, with tin and cedar wood popular materials. (Although wood is still the most popular material as it preserves the cigars without tainting the flavor.)
Manufacturers realized they could easy add lithographs and labels featuring various designs to distinguish their products from others and the branding of cigars began. The design of the Sigaro Toscano logo may have changed many times over the years, but the elements of the dried Kentucky leaves and Florentine crest have remained largely constant, recurring reminders of Tuscan quality and heritage.
Of course, many modern cigars are now sold in softer packs and sealed for freshness, but cigar connoisseurs will often transfer them to their favorite wooden box at home. In fact, these boxes are so loved that they've taken on a life of their own. Some are works of art in themselves and during the American Civil War, impoverished soldiers used them to make musical instruments, adding strings and a neck of wood to create makeshift guitars, carrying a completely different kind of pleasure and relaxation for the proud owner.