Like many high quality, premium products, Toscano cigars...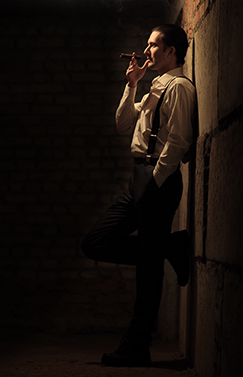 Like many high quality, premium products, Toscano cigars attract a loyal following. More than just a brief fashion or trend, well known figures have been appreciating our cigars for over 200 years.
Among the Toscano devotees were leading figures in the arts – including some of the 19th and 20th Century's most iconic writers. Molière, writer of opera Don Juan, passionately wrote the line "He who lives without tobacco, lives a life not worth living". Of course, many would disagree with him, but not Italian poet Cesare Pavese, who claimed "life without smoking is like an empty oven with no roast inside." It doesn't literally make sense, but we'll give the poet some poetic license on that one.
Classic French writer Stendhal, was a lover of Toscano in particular and drew inspiration as he drew a puff. "I write as one might smoke a cigar" he once said, "when dawn breaks on a cold winter morning, a Toscano cigar fortifies your soul", which we guess means we helped him cure writer's block from time to time.
Other writers to embrace Toscano include journalist Carlo Collodi, who dedicated many satirical pieces to the cigar in titles such as Il Lampone, 19th Century poet Giovanni Prati and his contemporary Poese Giocose, Paolo Granzotto and Umberto Eco. Finally, we come to writer, turned director Mario Soldati, whose love of Toscano was so profound, a special commemorative cigar was created in his name to celebrate the centenary of his birth.