Under the hood of Italy's iconic small car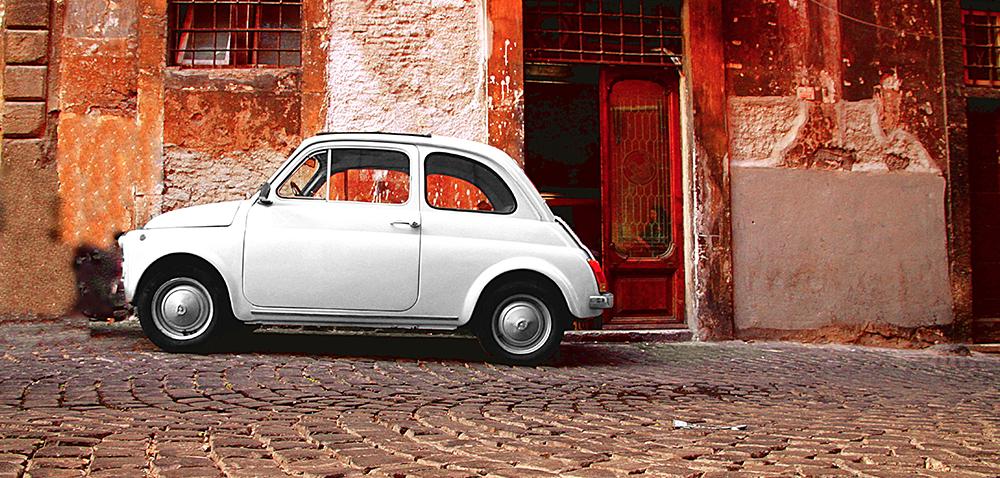 The Fiat 500 is considered by many to be the world's first 'city car'. Compact, economical and stylish, it perfectly captured the 1950s desires for efficiency and style. With an original size of just 9 feet and 9 inches, it was easy to squeeze in and out of the many small lanes that crisscross most Italian cities and go a long way on a full tank of gas.

Famous fans of the Fiat 500 include Formula One racing driver Michael Schumacher, Jennifer Lopez and Charlie Sheen. Even Italian fashion powerhouse Gucci have an affinity for the 500, with their very own version of the car, featuring their iconic green and red trim. The little car has been a big star in many feature films too, including Lupen III, Roman Coppola's Only You (starring Marisa Tomei and Robert Downey Jr) and given a life of its own in Pixar's blockbusting Cars movies.
More than just stylish, the Fiat 500 can hold its own in more demanding situations too. From racetracks to long distance rallies, Fiat 500 fanatics fine-tune their vehicles and compete in some grueling events.

So enduring is the Fiat 500 that despite many overhauls in design and a stunning reimagining in 2007, the iconic 1950s 'little car with the big heart' is still in production today.