The Vespa Scooter – birth of an icon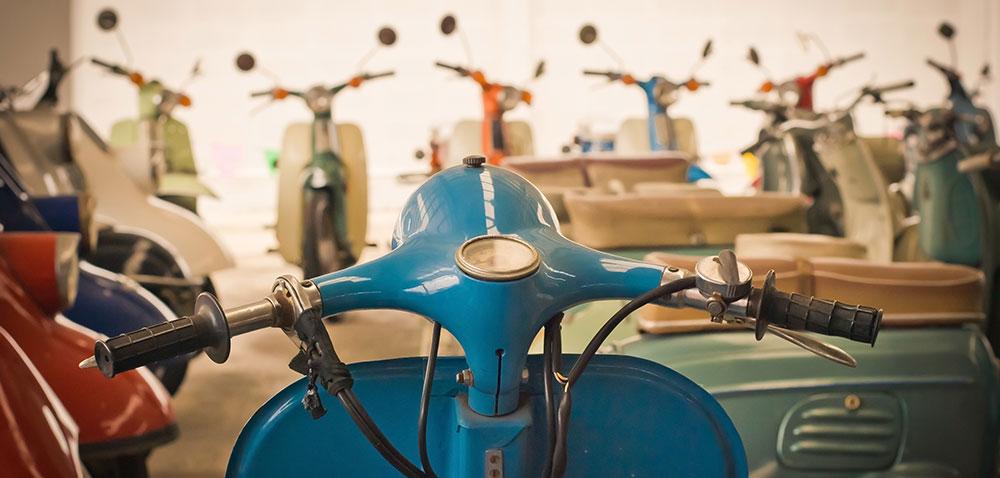 Every now and then, an invention emerges that captures the sprit of the times in such a profound way, it's almost guaranteed success. The Vespa scooter was one such creation. Bikes had been popular in Italy for decades. So as Italy emerged from the second world war, in a time of motorcar shortages and austerity, people returned to their bikes. Spotting an opportunity, manufacturers began designing small bike motors, creating hybrids of regular bicycle and motorcycle.

But it was a Tuscan company called Piaggo, based in Pontedera, that went one better. Based on a three wheeled vehicle called the Cushman that the Americans had been using during the war, they designed a fully enclosed scooter and named it the Vespa (Italian for wasp) after the buzzing sound it made.

In 1946, the Vespa was introduced to the world and it was an instant hit. Appearances in classic movies like Roman Holiday, La Dolce Vita, Good Morning Vietnam and George Lucus' American Graffiti, helped secure a spot for the Vespa in peoples hearts. To date, over 17 million Vespas have been sold and Piaggio has gone on to become of the world's biggest motorbike manufacturers, with a raft of premium brands in its stable.