The many takes on Bolognese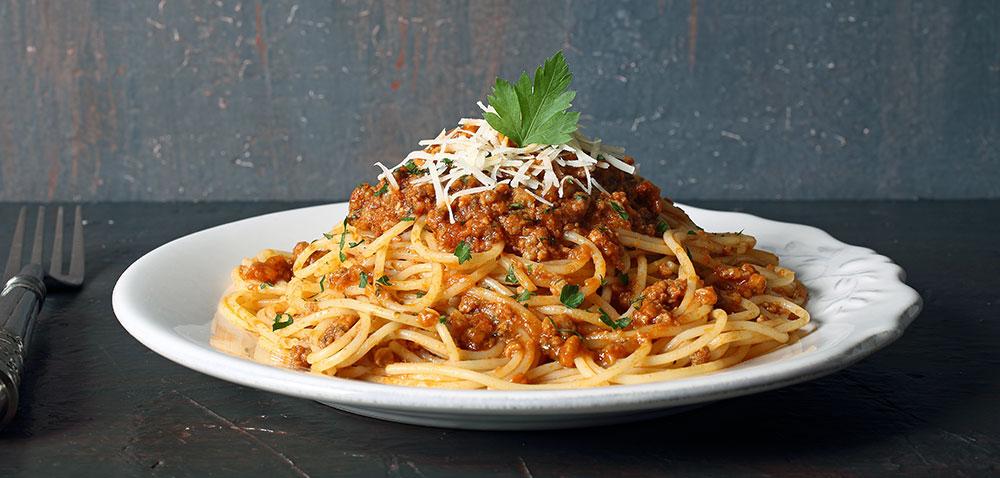 It's a dish enjoyed the world over, but as you've probably experienced from the many times you've ordered it at a restaurant, or eaten at a friend's house, no two recipes are ever the same.
Originating in the Emilia Romagna region, the dish is traditionally made with ground meat, rich sauce and served on pasta. But for three seemingly simple ingredients, the variations can be dramatic. While most commonly minced beef, the meat can also take the form of 'folder', the belly fat, sausage, bacon, chicken liver or even offal. The sauce, while usually tomato-based, can sometimes feature lashings of cream, while the addition of various vegetables, herbs, spices and even Worcestor sauce, isn't unheard of – and don't get us started on the right cheese to serve it with.

To try and standardize expectations of the dish, there's an ongoing campaign to promote the 'authentic' recipe registered by the city of Bologna in the Academia Italiana della Cucina back in 1982. This simple recipe features thin beef skirt, dried pancetta, carrot, celery, onion, tomato sauce, milk and wine. Unhelpfully, no mention is made of herbs, which for many help lift the flavor, or what the sauce should ideally be served on. While most commonly Bolognese is served on pasta (especially spaghetti), there are many who believe it's at its best when served on fresh egg noodles. Whether you stick to the official recipe or not, one thing's certain, Bolognese will always have a well-deserved place on the tables of the world.