The golden age of Italian cycling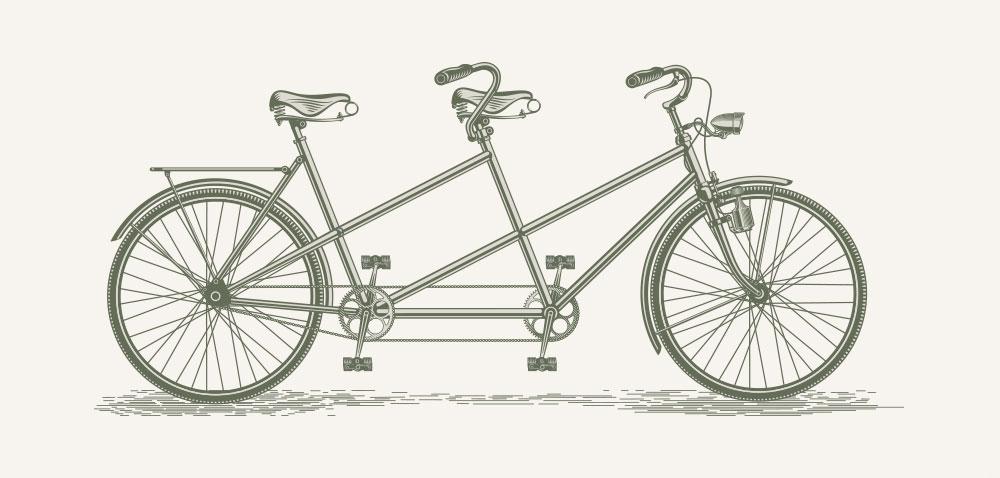 It's no secret that the Italians have a love affair with cycling. Drive along any road and chances are you'll find a lycra-clad rider or two zooming along beside you. But what you might not know is just how far back this passion goes. In fact, the design of the modern bicycle is yet another feat of engineering that has its roots in the sketches of Leonardo, dating back to 1493.

It's not until the early 20th Century that cycling really took off in Italy. Driving the sport were big cultural and economic changes. In this time, northern Italy was highly industrialised, while southern Italy more rural. In the south, cycling became a popular means of transport, making it cheap and easy for people to get around. When competitive cycling took off, it was riders from the working classes who excelled. Cyclists like Luigi Ganna, Costante Girardengo and Alfredo Binda became household names and inspired a new generation of cyclists, including Fausto Coppi and Gino Bartali, rivals who dominated the sport from the 1930s to 1950s.

The legend of Bartali (who holds the record for longest time-span between Tour de France victories – 10 years) transcends cycling. During the second world war, he heroically sheltered a Jewish family in an apartment paid for by his cycling winnings. He also couriered counterfeit identity documents to countless Jewish families in Tuscany and Umbria, helping them conceal their religion and avoid detection by the Nazis.

Cycling's popularity in Italy has resulted in many artisan frame makers setting up shop in the villages of northern and central Italy. Their innovative techniques, fine eye for detail and passion for craftsmanship helped secure Italy's reputation as home to some of the best made bicycles in the world, a legacy that stands to this day.