ARCO – the most copied lamp design in the world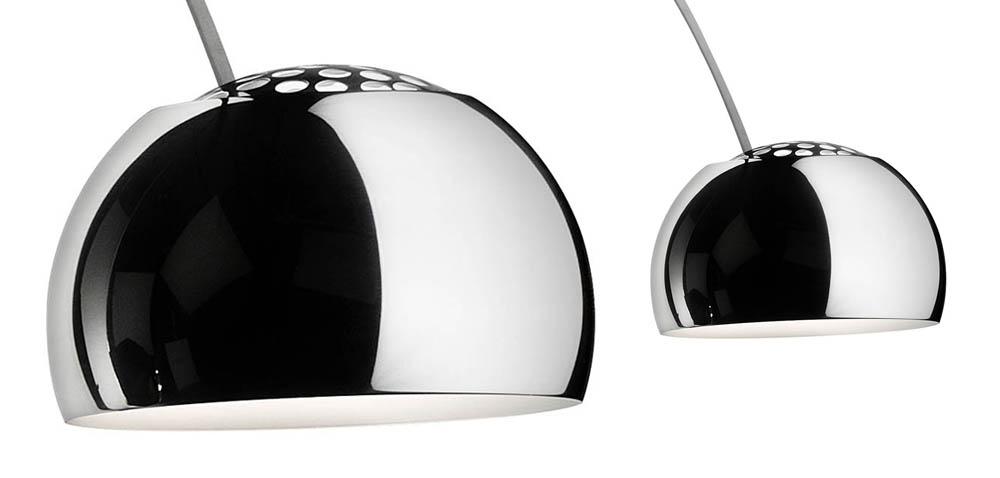 With a strong visual aesthetic, outstanding craftsmanship and great attention to detail, Italian designers are respected the world over. But when it comes to paying homage, there's a fine line between flattery and plagiarism.

The 1950's and 60's were a golden era for Italian product design, with Achille and Pier Giacomo Castiglioni among the leading figures. Inspired by the street lamp, with its fusion of bold, elegant design and wonderful functionality, their Arco floor lamp set a new benchmark for beauty and simplicity. A hefty marble base supports a telescopic metal rod, at the end of which sits an elegant, chrome-hooded lamp, easily providing light wherever it is needed.

In fact, it was such a success that it spawned imitators the world over. Unfortunately, the designers never patented their work, so found themselves powerless to prevent imitators from cashing in on their design for decades.

It was only in 2007 that an Italian court recognized that even without a filed patent, the designers should be awarded copyright on their work, preventing other manufacturers from imitation. But by this time, much of the damage had already been done.

Regarded as one of the great works of modern art, the Arco Lamp Castiglioni is part of the permanent collection of the Museum of Modern Art in New York. So if you don't have one (or an imitation) of your own, go see the real thing.