Be prepared…or lose your head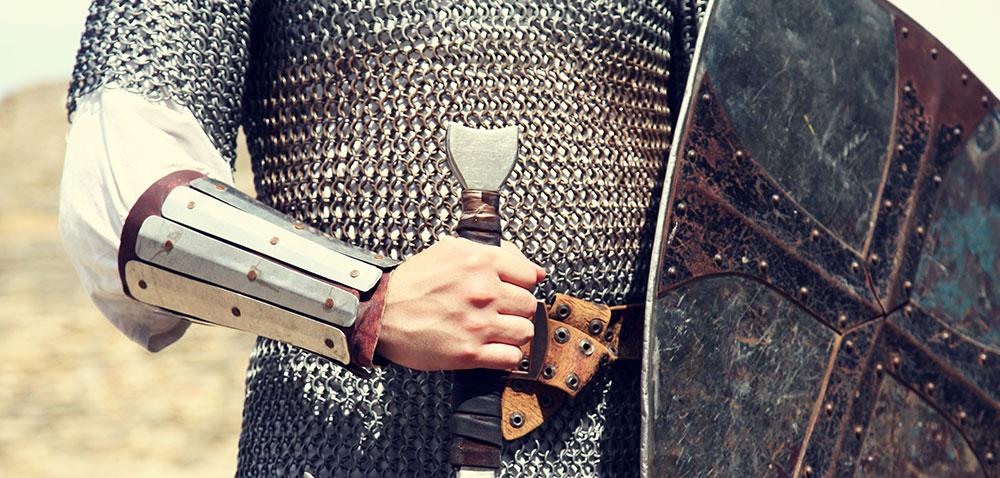 Some sayings bring an image to life so vivid, you can't help but follow the advice contained within. One such Tuscan saying is "Chi ha cervelliera di vetro non vada a battaglia di sassi". The literal translation is "don't go into battle with stones, if your helmet is made of glass", which is pretty sensible really considering the fragility of glass. Essentially, it suggests that you shouldn't put yourself in danger, unless you're well prepared, a motto of the boy scouts for decades.
The saying dates back to medieval times, when armies would wear heavy iron armor called 'cervellièra'. Part of the armor was a strong iron headplate, which would sit under any hat and protect the wearer's skull. Being made of iron, it did a good job, but if one was made of glass? Not so much. It wouldn't survive a moment if stones were being thrown.