The Scala - at the heart of Italian music heritage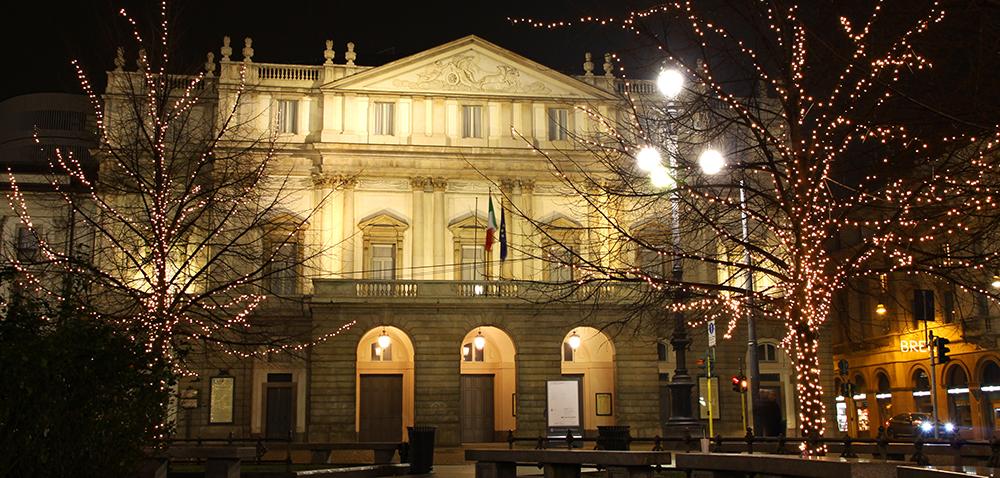 The passion for music is almost sacred in Italy. So some of the biggest theaters and stages in the land are grand architectural marvels, adding atmosphere and reverence to every performance.
And none are more revered than the Teatro alla Scala in Milan. With one of the largest stages in Italy, the theater attracts as many sightseers as it does opera lovers, drawn by the beauty of the building and the museum of art, music and performance housed within it.

Opening in 1778, the theater has had a colorful past, undergoing several controversial renovations and surviving a damaging bombing during WWII. The large, sweeping interior was once illuminated by 84 oil lamps. Such was the risk of fire that hundreds of buckets full of water were stored hidden around the building in case of emergency.
Christmas is always an exciting time as the main season gets underway on December 7. Coinciding with Saint Ambrose Day, the feast of Milan's patron saint, opening night is always a big deal, with dignitaries, VIPs and even royalty coming out to enjoy a night at the opera. Many world-famous operas held their debut at La Scala.

As relevant today as it's always been, La Scala is home to Milan's Academy of the Performing Arts, helping the next generation of performers perfect their craft and bring it to life on the big stage.