Watching the big game – the more the merrier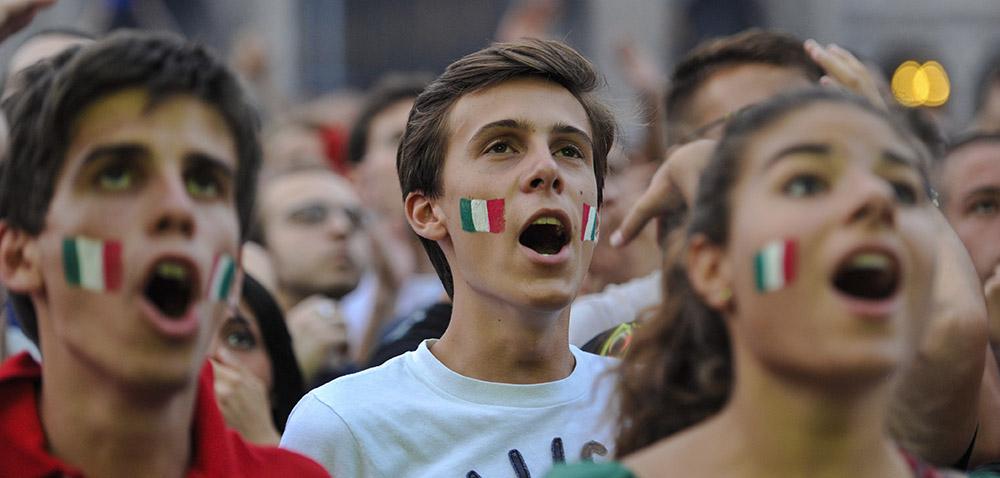 When it comes to watching the big soccer games, Italians don't do things by halves. When you're passionate about football, too much is at stake to go it alone. Victory tastes sweeter in a crowd, defeat less bitter in the arms of your comrades. So most Italian sports-fans treat big games as the perfect excuse for a get-together and either head en-masse to the nearest bar with a big screen (choosing the bars that support their team of course) or to the home of the friend with the biggest plasma tv.
Once settled in, it's all about the beer, and if at home, the pizza delivery. Nothing should distract from the important matter at hand – cheering on your team. Family members who don't care for football are sent away and when the whistle blows and kick-off starts, the room is met with a revered hush. As the commentary booms out of the speakers, breath is held, pizza is chewed and every now and then, shouts, screams and sighs erupt with goals, near-misses or fouls.
Big games are an event not to be missed, and they don't come much bigger than the World Cup. But however Italy perform in Brazil, the good news is, when you love soccer as much as the Italians, the next big game is never far away.