Viareggio, carnival of satire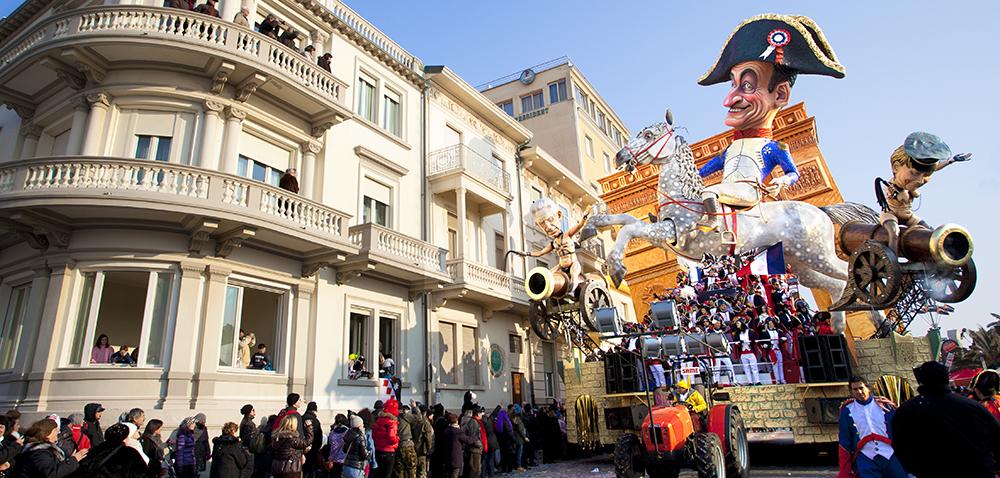 When it comes to carnivals, you could never accuse Italy of lacking variety. From the sublime, to the ridiculous, Italy covers them all. But perhaps one of the most important carnivals in the country is that of Viareggio, which is as much about protest as celebration.

Every year dozens of colorful large floats make their way down the main promenade, many carrying giant papier-mâché figures depicting everything from historical figures and current politicians to well-known celebrities, usually mocked with a viewpoint or commentary on their behavior. Mascot of the parade, and the town itself, is Burlamacco, a clown-like figure dressed in a suit of red and white diamonds and a black cape, he's bound to make an appearance or two in the parade.
Funnily enough, for a parade that often mocks the wealthy and powerful, it was they who created it. Back in 1873 the town's ruling elite decided to put on a procession to raise morale, featuring wagons laden with flowers. But the townsfolk, furious at attempts to manipulate their feelings while faced with extortionately high taxes, put on masks and mocked the parade – it's that spirit of rebellion that lives on to this day.