The gifts and feasts of St.Lucy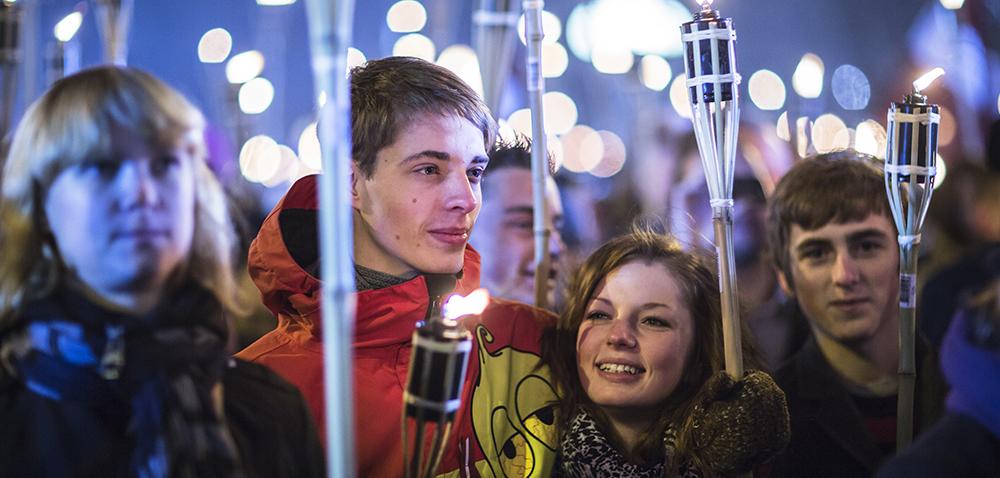 Twelve days before Christmas is St.Lucy's Day. Symbol of light and hope, parts of Italy celebrate her legacy with feasts and gifts. Bergamo in particular makes a big deal out of December 13th. In the run up to the festival, children visit St.Lucia Church and leave letters in a basket beside her statue. Much like letters to Santa Claus, these are filled with wishes for gifts and are usually accompanied by a prayer for a loved one or a pledge to behave well and think of others in return. On St.Lucy's Day itself, children awake to find gifts brought during the night by her, along with candies or sweets carried by her donkey.

It's not just children that enjoy the gifts of St.Lucy. For adults, it's the chance to enjoy some great food. Being patron Saint of Light, St.Lucy is celebrated with torchlight processions and bonfires. During a severe famine in 1582 the people of Syracuse in Sicily prayed to St.Lucia for help. Legend has it, soon after several ships miraculously appeared in the harbor, laden with wheat. So ravenous were the locals that they began eating the wheat as soon as it was unloaded, without even grinding it into flour. They simply boiled it and ate it as it was. In honor of this feast, a special dish was created – cuccia. Made by mixing whole wheat berries with sugar or sweet ricotta, it's traditionally the only wheat-based food that should be eaten on St.Lucy's Day.