Celebrating soccer victory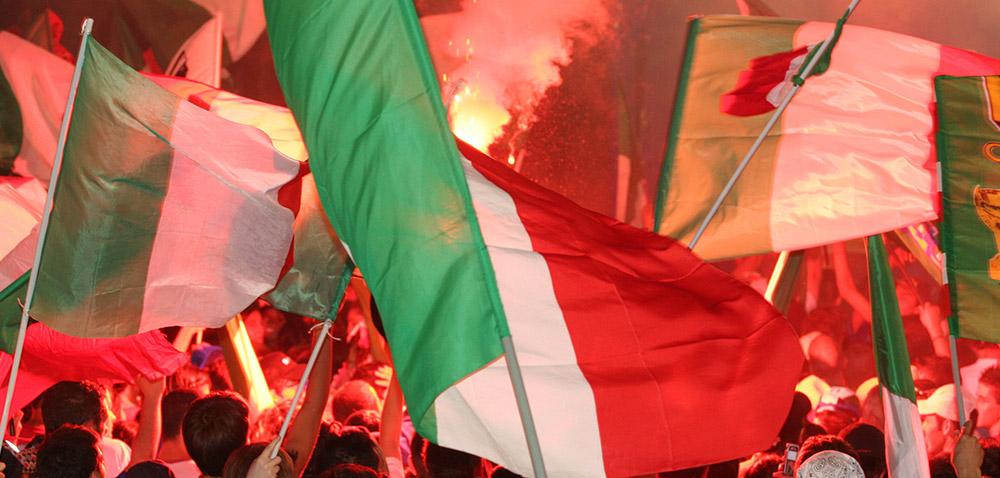 Along with Brazil, Italy are arguably one of the most soccer-obsessed nations in the world. So it will come as no surprise that victory at an international championship is big news – and in some cases, cause for a public holiday. At the very least, a day or two off work to celebrate and recover is advised.
Along with the usual cheering and patriotic chanting that come with a big win, the cities of Italy come alive as people take to the streets and chant. Cars and scooters race around tooting their horns, passengers lean out of the windows waving their flags, or have them trailing behind their vehicles. Millions of fans took to the streets following Italy's 1982 World Cup win, when they beat old rivals West Germany.
The 2006 World Cup final was equally raucous. 300,000 people turned up at Rome's Circus Maximus public park to watch Italy take on France. Italy emerged victorious from a penalty shoot-out, the park erupted with joy, fireworks and celebrations that lasted long into the night.