The fettuccine Alfredo fiction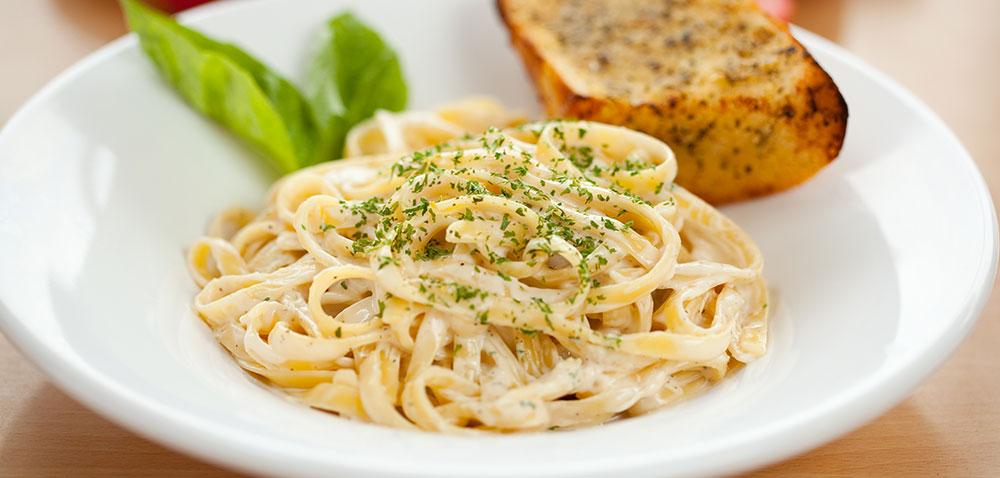 We hope it doesn't upset you too much to learn that one of America's favourite pasta dishes – Fettuccine Alfredo, is often nothing like the original Italian dish it takes its name from. In fact, many Italians don't even know what it is.

First created in 1914 by a chef called Alfredo di Lelio in his restaurant, Fettuccine Alfredo is made in much the same way as Fettuccine al Burro. The difference being, while Fettuccine al Burro uses one serve of butter before adding the pasta and parmigiano-reggiano cheese and one after, Alfredo has a third serving added, resulting in an even creamier texture.

Alfredo made the change to please his pregnant wife, but the new dish became so popular he carried on serving it long after the baby was born. It was a chance visit from United Pictures founders Mary Pickford and Douglas Fairbanks on their honeymoon in 1920 that catapulted the dish to fame. So taken were they by it that they gifted Alfredo a golden fork and a photo of them eating at his restaurant, which he proudly framed. On their return to Hollywood, they recreated his recipe for their friends, introducing it to America.

Sadly, much of the Fettuccine Alfredo served in the US today has cheaper ingredients added, from cream and parmesan (an imitation of parmigiano reggiano) to thickeners like starch or flour, which you'll find in most Alfredo sauces sold in convenience stores. It's still an enjoyable dish, but if you want the real thing, you'd better book your flight to Rome.