Italy's soccer heroes – The Azzurri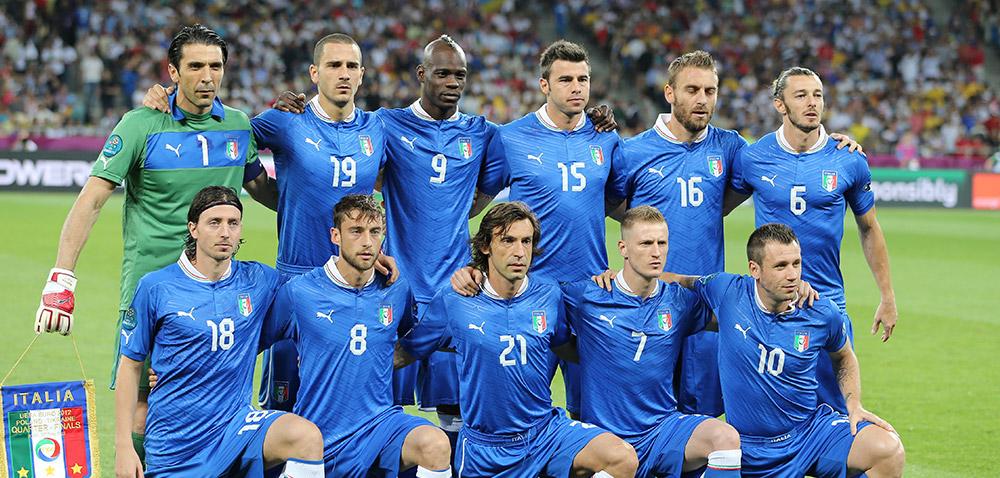 For every nation with a team in the FIFA World Cup, their players are their heroes. Along with their official team name, many countries also have a more affectionate name for their team, often used in local press or fan chants. Brazil have the Auriverde (Gold and Green), the USA have the Stars and Stripes, England the Three Lions, Japan has the Blue Samurai and Italy – The Azzurri.
Azzurri comes from the Italian Azzuro Savoia – Savoy Blue. It's a shade of blue traditionally linked to the coat of arms of the Royal Savoy dynasty which unified Italy in 1861 and still features on the president's flag. Naturally, it's also the color of the Italian team jersey, chosen after initially going for pure white, with the flag pinned on it.
Because if its heritage, the name Azzurri is popular in other sports too, with Italy's national basketball, rugby, ice hockey and volleyball teams all sporting the name The Azzurris.
For the 2014 World Cup, The Azzurri are coached by Cesare Prandelli, with Gianlugi Buffon as team captain. Whatever the outcome, the Azzurri enjoy the unwavering support of Italians the world over, in Brazil, and beyond.