A thousand thank yous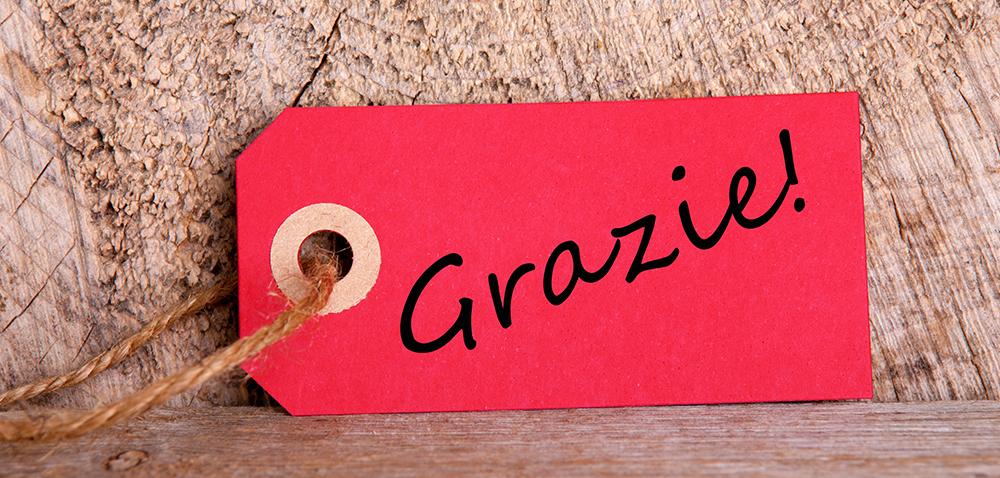 Grazie. It's a popular word in Italy. You'll hear it everywhere, from shops and cafes to everyday conversations on street corners, grazie, meaning thank you, is part of basic Italian every visitor should learn.
But what a visitor might not appreciate are just how many variations on the expression there are and the multiple ways of saying thank you.

A simple 'Grazie' is all you really need to say thanks. But you can make it bigger with a 'molte grazie' (many thanks), 'grazie tante' (thanks a lot) or more general with 'grazie di tutto' (thanks for everything). Emotional thank yous can be expressed with 'grazie di cuore' (heartfelt thanks) or for strangers giving directions, a simple 'grazie mille per il tuo aiuto' (thanks for your help).
There are seemingly a thousand ways to say thank you. And if you actually wanted to say a thousand thank yous, there's a phrase for that too – 'grazie mille'.