Tuscany: home of a Gladiator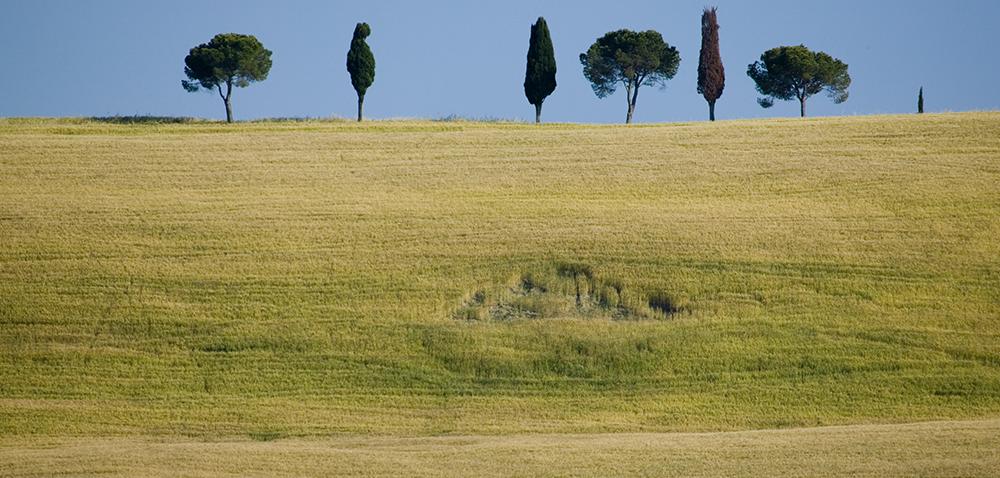 The thrust of the action in director Ridley Scott's Academy-Award winning battering ram Gladiator may take place in Rome, but for the most serene scenes, the director looked a little further north, to the majestic countryside of Tuscany.
Two key scenes from the film used sublime natural surroundings to create a vision of paradise far removed from the bloody conflicts depicted in the nation's capital. Our hero Maximus, played by Russell Crowe, is seen returning from war to his homeland on horseback. His ride takes him past a glorious cypress tree lined path, typical of Tuscany, only to find he arrives too late to save his family.
Another key scene, literally set in paradise, sees Maximus standing alone in a field of hauntingly lit wheat, caressing it with his hand. This was filmed just below the walls of Pienza in the UNESCO World Heritage Listed Val d'Orcia – Valley of the Orcia River. It's a stunning Tuscan landscape that changes in different light with the movement of the sun. It's has inspired artists, poets and writers for generations, so it's little wonder that when looking for an Italian location to film paradise, Ridley Scott chose it Val d'Orcia.