The legends of Italian cities - kept alive by soccer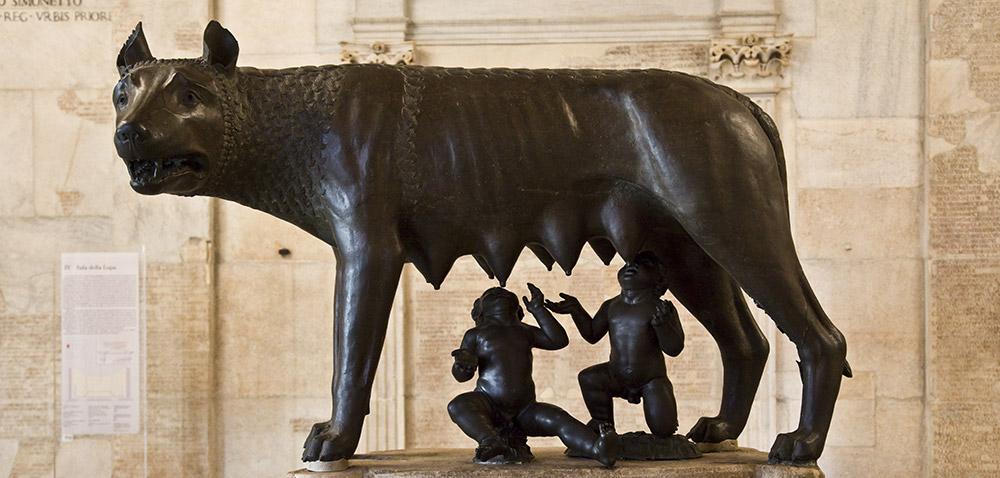 With dozens of soccer teams in the major leagues, Italians are spoilt for choice when it comes to choosing who to follow. But like the rest of the world, the team you follow for life is often the team you grew up with – the team of your home town.

Most Italian soccer teams wear their heritage with pride, with many historic stories, legends or traditions captured in their mottos, insignias or chants. A.S Roma feature the legendary twins Romulus and Remus on their insignia, suckling on the teats of the wolf that raised them. You'll also spot the twins on the badge of A.C Siena, as that city was thought to be founded by one of the sons of Romulus. A.S Roma's strip is in the traditional colors of Rome - imperial purple with gold – also seen in the uniforms of the Vatican Guard.

Inevitably, some Italian cities share their heritage. So along with having Romulus and Remus in common with Rome, A.S Siena also share their distinctive black and white stripes with Juventus, although it is Siena that can lay claim to owning them, as they are featured on that city's coat of arms. Both hailing from Turin, Torino FC and Juventus FC (Italy's oldest soccer team), both share the bull on their logos, a symbol of strength dating back to the foundation of the city itself – Torino (young bull) gets its name from the Taurini people, an ancient alpine tribe from before the time of Christ. So take a closer look at the badges of your favorite teams. They may tell you more than you expect.