The Christmas markets of Trentino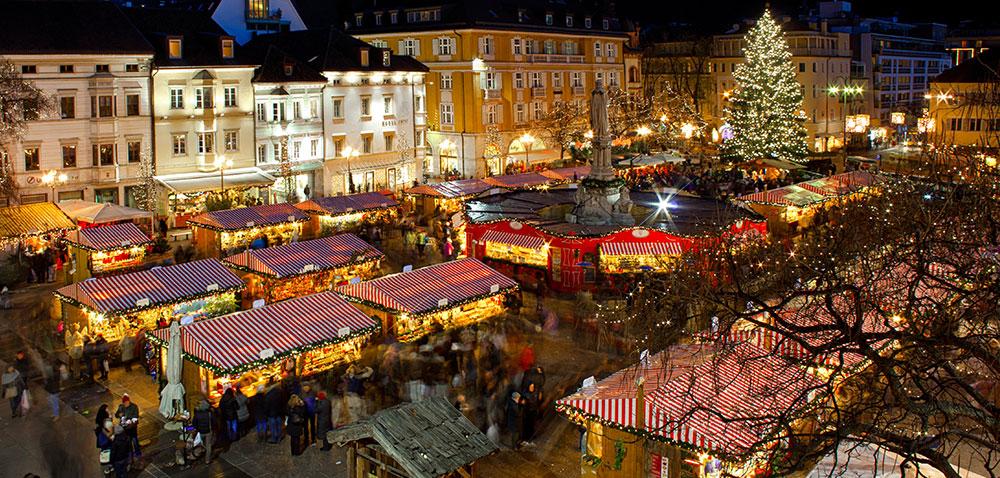 At Christmas, many of Europe's town squares are transformed into charming festive marketplaces. It's a tradition that's popular across Germany, and thanks to a quirk of history, made its way into Italy too. High in the Alps, the beautiful medieval Alpine town of Trento was once considered part of Austria with all the traits and customs of the German-speaking nation. But after many disputes, the region finally rested in Italian hands in 1918.
However, the region keeps many German traditions alive, including the Christmas markets. Once a year, in Piazza Fiera, the historic town square is transformed into a magical chocolate box scene. Over 60 wooden huts are created, each housing an exciting range of local crafts and produce.

Being in the mountains means there's always a magical dusting of snow on the rooftops and a biting winter chill in the air. The Christmas lights twinkle under the watchful gaze of the dark, looming mountains surrounding the town. Luckily there's plenty of vin brulé – Italy's version of mulled wine – and parampampoli (hot toddy) on hand to warm you up and bring some festive cheer. Foodies will love the middle section of the market, which is bursting with local delicacies and treats. From apple strudel, goats cheeses and treccia mochèna (plaited pastry cake) to local dishes like tortel di patate (potato cake).

Christmas is of course, all about children. So there is also plenty to entertain the little ones, from carol singing, brass bands and games to the odd snowball fight. And if they're very good, they may even catch a glimpse of Babbo Natale, Italy's answer to Santa Claus.