Arezzo: Tuscan town of treasure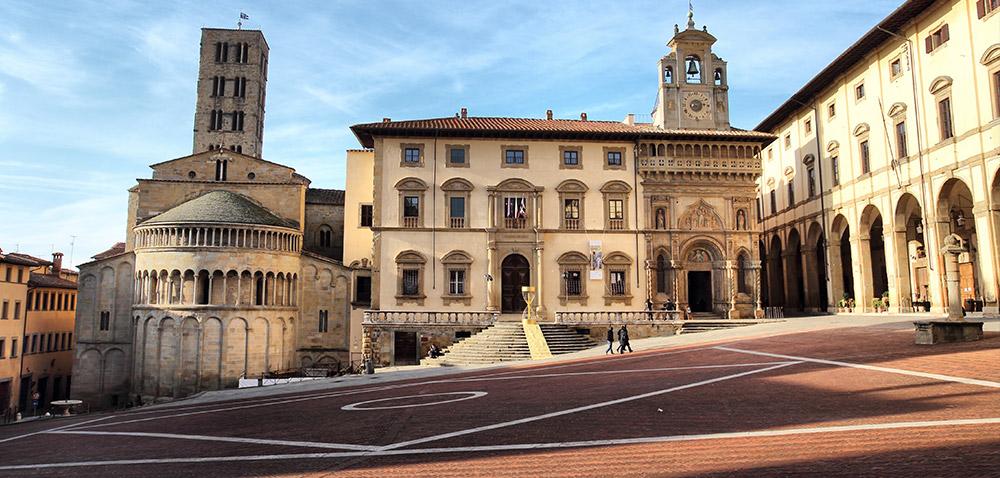 Capital of the province with the same name, Arezzo is one of Tuscany's most historic towns, with a legacy dating back to Etruscan times. Its position, high on a hill above a floodplain, gave it naturally strong defenses, making it an appealing strategic base. It was captured by the Romans in 311BC and used as a military station. Movie lovers may recognize the city from Roberto Benigni's Oscar-winning movie, Life in Beautiful.

The town is also a prominent maker of fine pottery, with distinctive 'arrentine' red pottery and frescos made by local craftsman helping put the town on the map. Arezzo's real claim to fame however is its gold, with a long tradition of fine gold products coming from Arezzo dating back to Etruscan times. With such a secure strategic position, Arezzo became a safe-haven for the wealthy, and a natural place for goldsmiths to carry out their trade without fear of invasion. Specializing in religious, hand-made work, local goldsmiths still use traditional techniques to create unique pieces desired the world over.

If you're ever in Tuscany, and fancy a detour from the sometimes overcrowded Florence, on its hill-top, surrounded by fine vineyards, just 30 miles away, Arezzo is a lesser-known treasure well worth the visit.