Killer heels and the art of looking fierce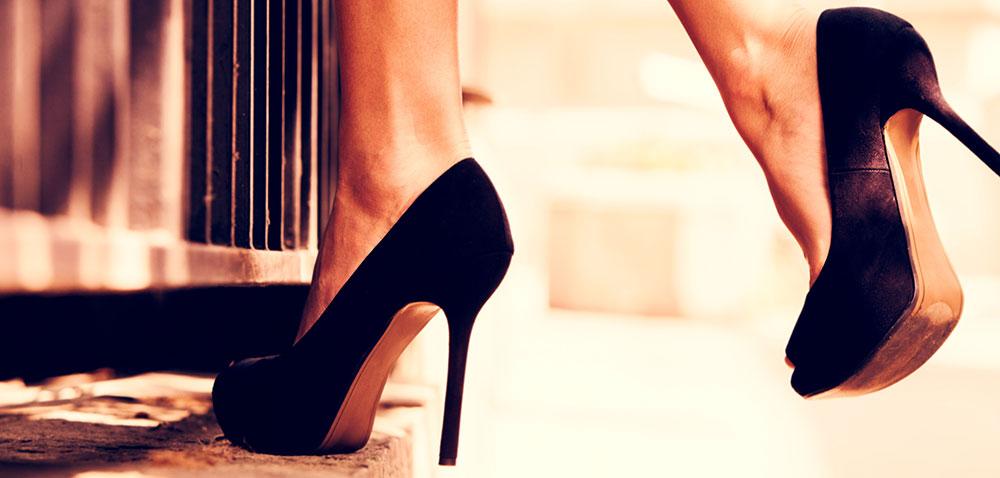 Italian women have a reputation for style and panache. Ever conscious of how they are seen, many go to great lengths to look their best, whatever they're doing. Whether going to work, running errands or just putting out the garbage, everywhere a woman goes is a chance to be seen and admired, so it should never go to waste.

When it comes to clothes, it's all about the fit. Form fitting, well cut and simple, to emphasize the woman, not the clothes. Whether it's sophisticated and simple in black, or cheerful and colorful with floral prints like the girl-next door, a good outfit is all about attention to detail. And the role of accessories is never overlooked, from stylish sunglasses (often designer) and a well-made handbag to the high heel. The first stilettos emerged in the early 16th Century and have been a staple of the Italian woman's wardrobe ever since.

It's pretty ironic considering most of Italy's roads are cobblestone, making even the slowest of walks down them a hazardous experience. The higher the heel, the greater the risk – and the further the fall. But don't worry, if you're nervous about walking in heels, there are courses you can take! Milan has its very own Stiletto Academy, helping women perfect the art of looking good and standing tall, however high the heel.
Ultimately looking sharp is all about feeling good. By always looking her best, the Italian woman makes other women jealous, and in turn, gets a confidence boost higher than any heel.