Evolution of an icon - the Italian soccer badge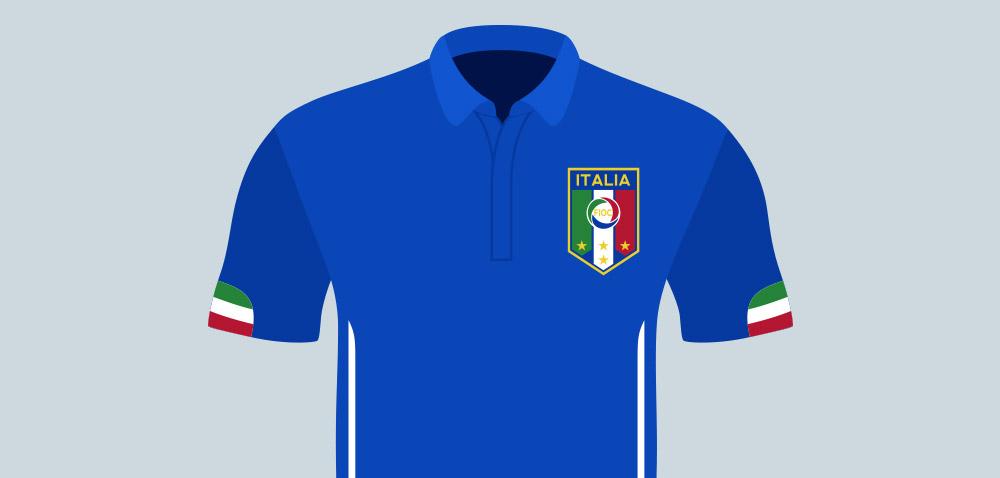 Proudly emblazoned on the breast of every Italian player, the badge of the Italian international team has gone through some radical changes over the years.

It all started with the influence of the House of Savoy, one of Italy's oldest royal families. As well as the famous Savoy blue color of the shirts, the first World Cup team badge borrowed the emblem of the House of Savoy – a white cross on a crowned shield. Famously, in the 1938 World Cup final, Italy swapped their Savoy blue strip for all black at the request of fascist leader Mussolini.

Things moved on in the 1950 World Cup, when the badge sported the Italian tricolor flag for the first time, with a stylish gold trim. Four years later, 'Italia' was added at the top of the badge in gold lettering in a classic design that stayed with the team until 1982, when the initials of the Italian soccer association, FICG, were added to the white stripe. The shape and design evolved more regularly after that, but one recurring feature that has delighted fans – stars. It's customary in some nations to feature a star in your team badge for every successful World Cup victory, itself a trophy from a battle won.
So for the 2014 World Cup, the Italian team badge featured the customary tricolor flag, FICG logo and proudly sported four golden stars, with the hope that in four years time, there would be five.